Make your own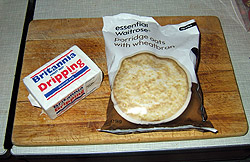 Cheap and much appreciated winter bird food. You could pay a few £££'s for ready made "suet balls" or whatever, but I make my own and it takes hardly any time at all.

You will need:


A slab of dripping - this one cost 55p me at the supermarket for 500g (just over 1lb)

Something to mix in with the dripping, you could use nuts or seeds bought in bags for birds, or something like porridge oats will do fine, this 1kg bag cost me about 90p.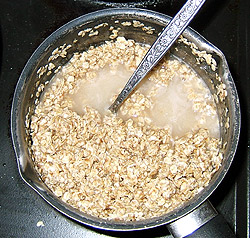 Cut half of the dripping and melt gently in a small sauce pan, when it's all liquid add the porridge until it's almost all submerged beneath the liquid fat, it soaks up a lot more than you'd expect (about 1/6th of a 1kg bag of porridge oats per 250g of dripping).

You can add all sorts of stuff to the dripping, plain flour is surprisingly popular with the birds if you have nothing else.

Seeds or nuts sold in bags specifically for birds could be added.

Some left over chilli we had went down very well (birds can't taste chilli apparently).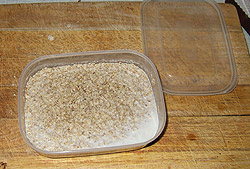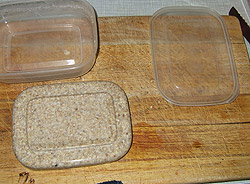 Pour into a container of some kind and leave to solidify.

I use a container that once had a Chinese takeaway in. Put it in the fridge or somewhere cold for a few hours or overnight.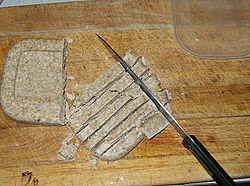 Remove from the container and chop into chunks 1/2" to 1" in each direction.

Place on newly made bird table.

I usually place some on the ground too as some species like foraging at ground level. You also add some chunks or slabs to hanging mesh bird feeders.