Pansy 'Matrix' Mixed
Hardy Biennial
42 plug plants £9.99
84 plug plants £12.99

Primrose 'World's Most Scented Mix'
Hardy Perennial
25 plug plants £11.99
42 plug plants £13.99

Viola 'Cheeky' Collection
Viola odorata, Garden Violet, Sweet Violet Hardy Biennial
3 plants £12.99

Narcissus 'Pretty in Pink' Collection
Daffodil Hardy Bulb
10 bulbs £8.99
30 bulbs £16.99

Wallflower 'Most Scented' Mix Erysimum, Cheiranthus Hardy Perennial
25 plug plants £9.99
42 plug plants £11.99

Weigela florida 'Variegata'
Hardy Shrub
1 plant £7.99
2 plants £14.99


Flower Seed

About Us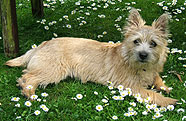 Anglian Gardener is run by Paul Ward.
Cambs Gardener / Anglian Gardener - This website started life as CambsGardener (Cambridgeshire Gardener) intended for the county of Cambridgeshire only, this being where I live. It was first published on the net in November 2000.
By April 2001 I realized that many of the site visitors were from outside of Cambridgeshire, so I took the step of making the site regional rather than county. This makes more sense in that it now addresses an area of the country with a fairly even climate (and loses a pretty naff name). So I'm not trying to give advice to people who live up mountains in Wales or Scotland or by the coast in Cornwall all of whom have very different climatic conditions, but I'm also not tying myself to the artificial boundaries of a man-made county.
About me - Paul Ward
Some time in the late 1960's my granddad decided that I should earn my sweetie money (living in Nottingham these were called "tuffees") by watering his tomato plants for him.
This was an introduction to the nitty gritty of gardening as he swore by the practice of steeping horse manure in the water that was used for aforementioned tomato plants.
Thus, the seed for CambsGardener / Anglian Gardener was sown. As well as my lack of fear of germs from the earth ("Aren't you going to wash your hands before you eat those sandwiches?" - "No I don't need to, I've already wiped them on my trousers"). Still I get less stomach upsets than anyone I know. Over the next 10 years I took over ever greater areas of my parents garden until I left for university.
Ten years later by the early 1990's I stopped wandering around, and stayed in one place long enough to begin to garden again. Working as teacher of "Environmental Science" I started a nursery in the school I worked in, run by pupils growing and selling hanging baskets / bedding of all kinds / bulbs / trees etc. all profits went partly to charity and partly to develop resources.
I then spent a year sweating in Mombasa, Kenya which being at sea-level on the equator allowed me to grow wonderful plants with 4 foot + long leaves from seedling to 6ft high in a few months. I trained a Bougainvillea up to the top floor of the house until my neighbour told me how a poisonous snake had taken up residence in the Bougainvillea that grew over his balcony and dropped on his head one day when he opened the curtains. My Bougainvillea promptly came down. Mimosa pudica, the sensitive plant provided entertainment as it grew in great quantity outside the front door until I became bored with throwing soil on it and watching it "wilt".
Back again to UK and forwards to the late 90's, (much voluntary gardening and raising of plants in the meantime) when I began to arrange "garden make-overs" professionally. This was when I made contacts and built up my muscles in an attempt to look like a Kenyan gardener (imagine what you'd look like if you had to cut 1/4 acre of grass without a lawn-mower).
And so eventually CambsGardener / AnglianGardener bloomed after about 30 years. I now teach again and spend much of the time not doing so involved in staring at my computer screen or travelling the county photographing anything vaguely to do with gardening.
Webfundi - Fundi is a Swahili word meaning "craftsman", or "expert" I thought it would make a change from "webmaster". Anglian Gardener was nearly called "Ojwangas Garden" after some-one with the splendid moniker of Alfie Ojwanga who I came across while living in Kenya.